Moving? Here's How to Find a Good School Before You Get There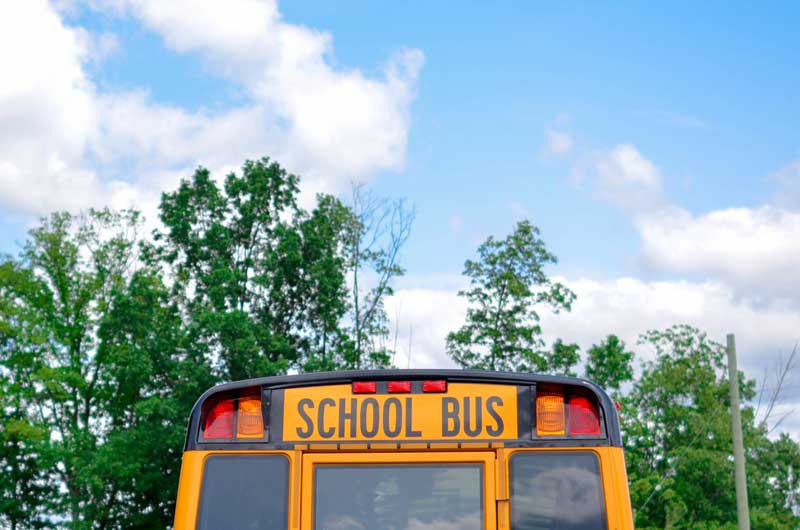 Image via Unsplash
Finding a good school for your kids to attend is tough enough, but add in an out-of-state move and it can feel nearly impossible. How can you truly know what a school is like when you're hundreds of miles away and can't visit? As it turns out, you can discover more than you think with some targeted research. Here's what to look into as you search for the perfect school.
The first thing to decide is whether you want your child to go to a public school or a private school. While private schools are often costly, they can be a good choice when public schools in your preferred neighborhood aren't up to snuff. Since private schools aren't beholden to the same regulations as publicly-funded schools, they offer a broader range of educational styles and curricula. However, private schools aren't without their downfalls: Beyond price tags comparable to college tuition, private schools may also have uncertified teachers and lack special education programs.
Public schools, on the other hand, are free to attend. Teachers are typically state-certified and they follow curricula and testing procedures established by state and federal governments, so children's experience is consistent even when moving schools. All public school districts must have special education programs, although the quality can vary from school to school. However, public school assignments are based on district and neighborhood boundaries, so where you live will determine which school your children can attend. The exceptions are charter schools and magnet schools, which enroll students from anywhere in the district and sometimes outside of it.
That means if you're planning on public school, neighborhood choice is a top priority. It can determine whether your child attends a well-funded school or an under-funded one, a school with overcrowded classrooms or one with good teacher-to-student ratios. Before you set your heart on a house, research the local school's standardized test scores, teacher retention, average daily attendance, graduation rates, and per-pupil expenditures. These measures will give you an idea of a school's learning environment. Also look into schools' extracurricular and co-curricular offerings, as well as arts, foreign language, and other non-core classes. These programs make a big difference when it comes to raising a well-rounded student.
While location is of utmost importance for public school, it's still a factor for private school kids. Your child will be spending a lot of his time at school and the neighborhood it's built in, so you want to choose an environment that's safe. After all, unsafe neighborhoods can impact educational attainment from early childhood development through high school graduation rates. Children who witness crime in their school's neighborhood are more likely to develop emotional problems like aggression, and they're at increased risk of being a victim of violent crime or committing violence themselves. Dangerous neighborhoods also expose youth to drugs and alcohol from an early age. This could make your teen more likely to experiment as he struggles with the emotional stress of moving and making friends in a new school.
Research safety indicators like crime rates, police-to-citizen ratio, and pedestrian injuries and fatalities to determine if a neighborhood is a safe place for your child to be. Even when you're far away, you can get a feel for a neighborhood by seeing what types of businesses are nearby; a large volume of liquor, payday loan, and adult stores indicate a neighborhood is less than ideal. On the other hand, well-maintained storefronts along with frequent community events are signs of a vibrant, involved community.
Your choice of school has long-lasting implications for your children. Set your kids up for the brightest future possible by making school and neighborhood choice a priority in your upcoming move.
You should consider getting the help of a real estate professional when buying (or selling) a property. The real estate agent can help you pin down the best new construction homes saving you costs, time, and effort in the long run. When it comes to reliable property agents in Florida, you can trust on Elite Realty Agency. Call us today at 1-407-574-3962 to find out more information about new construction homes.
PS: When you're ready to purchase your dream, please give us a ring and let us make it a reality.
PPS: We would be happy to entertain all comments, questions, and experiences here within our comment thread. We promise to get back to you!